Albert Cummings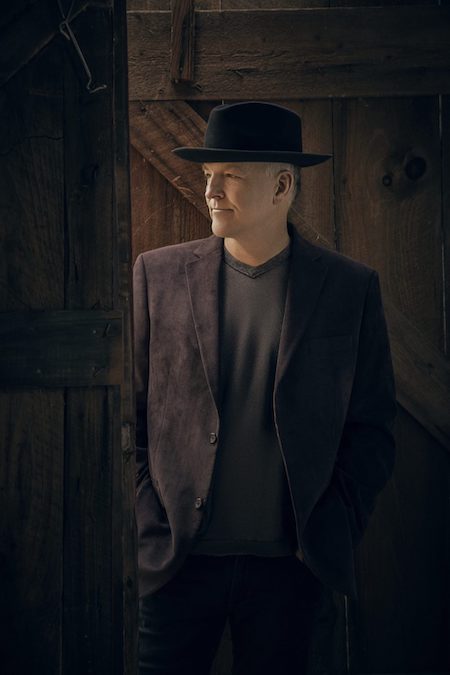 Thursday, November 17 , 2022
$30 Advance | $33 Day of Show
Doors 7pm | Show 8pm
Albert Cummings (born Williamstown, Massachusetts) is an American blues musician who has recorded under Blind Pig Records. He has played alongside B.B. King, Johnny Winter, and Buddy Guy.
Cummings learnt the requisite three chords on the guitar from his father, but then switched to playing banjo at age 12 and became a fan of bluegrass music. He went to festivals and won several picking contests in high school. Before graduating, he heard the early recordings of Stevie Ray Vaughan and, while in college in 1987, saw Vaughan perform. Not until he was 27, did Cummings finally decide to go for a career in music.
An intense period of rehearsal (aka wood shedding) resulted Cummings sharing a bill with Double Trouble, the late Stevie Ray Vaughan's rhythm section. So taken with Cummings's playing were bassist Tommy Shannon and drummer Chris Layton that they volunteered to play on and produce his debut recording. In 2003 the aptly-titled From the Heart (Under the Radar) was released. B.B. King, who Cummings acknowledged with a funky version of 'Rock Me, Baby,' dubbed Cummings 'a great guitarist.'
A year later Double Trouble joined Cummings again as he signed with Blind Pig Records to create True to Yourself. This time they brought in legendary producer Jim Gaines to control the sessions. The all-original release further showcased Albert's rapidly developing songwriting chops and deeply emotional vocals as well as stunning guitar pyrotechnics that put the metallurgical properties of his strings to the test. Tours and shows with blues legends B.B. King, Johnny Winter, Buddy Guy and others brought his music to an audience grateful for the opportunity to be rocked hard by a man possessed to play every song like his life depended on it.
Working Man (Blind Pig), Cummings's summer of 2006 blockbuster release, is the culmination to date of a guitar hero's career just taking off. A punchy, stomping cover of Merle Haggard's blue collar standard 'Working Man Blues' brings it all home for the master builder and musician. The swinging Texas blues of 'Please,' the instant barroom boogie classic 'Party Right Here,' the snaky slow drag 'Rumors' and the rousing rocker 'Feeling End' show variety well beyond the typical slow blues and shuffles of so much contemporary music. The deeply emotive ballad 'Last Dance' that closes the disc.
In July 2015, Cummings released Someone Like You, a 12-track Blind Pig album produced by David Z.
In February 2020, Cummings released his 11-track Provogue Records debut titled Believe, produced by Grammy Award-winning producer Jim Gaines.