Sound Meditation with Gongs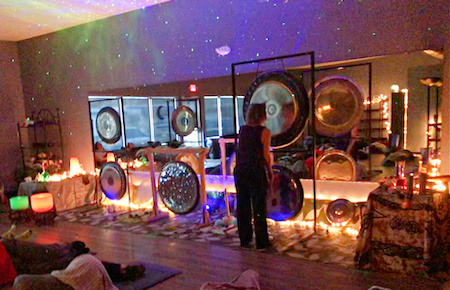 Thursday, April 13, 2023
$25 Advance | $30 Day of Show
Doors 6:30pm | Start: 7pm

Treat yourself to a multi-dimensional, multi-instrumental sound experience offering profound relaxation and relief. Gongs, Singing Bowls, Drums, Flutes and Sacred Song wash over, around and through you for a blissful harmonic journey you will thank yourself for taking!
Bring what you need to be comfy on the floor – chair, mat, blanket, pillow or other nesting materials. No experience required.
Drumsinger A. Michelle (Sounding Spirit) and Barbara Barlow (Little House Yoga) are your hosts for this popular sound meditation.