Neal and the Vipers & Professor Louie and the Crowmatix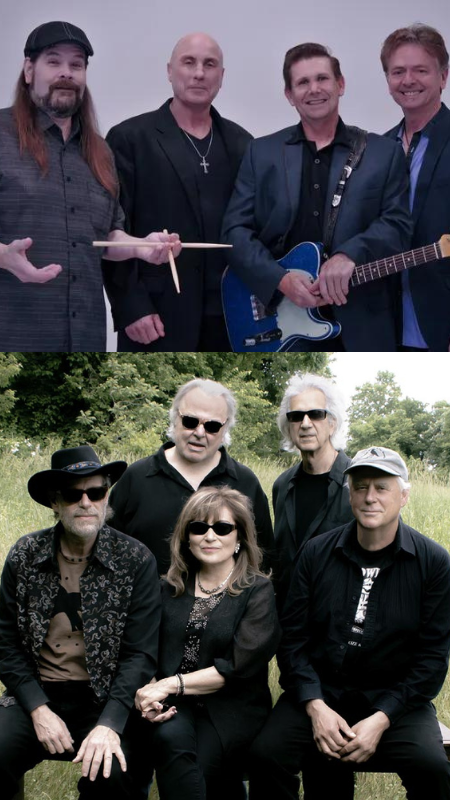 Friday, January 20, 2023
$25 Advance | $28 Day of Show
Doors 7pm | Show 8pm

Neal and the Vipers are a Rhode Island based band who play American Roots Music encompassing blues, rock & roll, rockabilly, and surf, that will get you up out of your chair to dance all night long! When the show is over, you will feel full of energy and looking forward to catching the next show.The Vipers are professional musicians; all experts in their instruments with decades of playing experience that is one of the keys to their amazing performances. You can feel the chemistry between them as they play hits from their many original songs off their CD's as well as covering classic songs such as "Little Wing," "Hey Joe," "Right Place Wrong Time" and instrumentals like "Sleepwalk" and "Pipeline." The Vipers always put their own spin on these classic songs, making them their own. Some fans even say that they enjoy hearing their versions better than the original.

Professor Louie has emerged over his five decades in the music industry as the torchbearer of the true spirit of American Roots music. Seasoned live performer, prolific recording artist and versatile multi-instrumentalist, Professor Louie also wears the hat of award-winning Recording Producer and Engineer, capturing the talents of some of the worlds most highly acclaimed musicians, most notably, Rock'n'Roll Hall Of Fame group The Band. Professor Louie worked with The band for over 16 years and produced their 3 comeback CD's in the 90's - Jericho, High On The Hog and Jubilation. Prof. Louie played on and produced their hit song Atlantic City.