Pokey LaFarge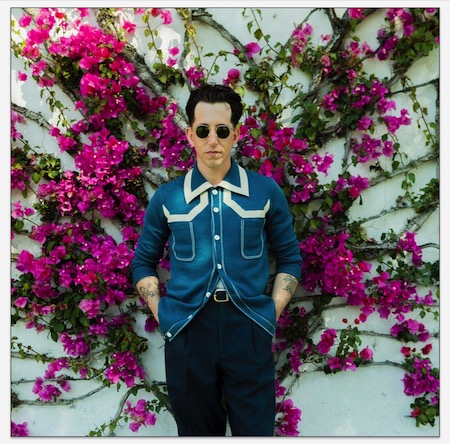 Friday, December 8, 2023
$38 Advance | $41 Day of Show
Doors 7pm | Show 8pm
Opener: Louisa Stancioff

Pokey LaFarge is an American Renaissance man — an acclaimed musician, writer, actor, and designer. Fusing the rustic sounds of the past with his wry humor and eclectic music sensibilities, singer/songwriter Pokey LaFarge is "an artful ambassador for old-time music, presenting and representing the glories of hot swing, early jazz, and ragtime blues." (NPR's Stephen Thompson)

Over his 15-year career, Pokey has sold-out theaters worldwide; toured and recorded with Jack White. His music has been featured in TV shows like Boardwalk Empire and recently had a role in 2021's Netflix movie Devil All the Time alongside Robert Pattinson and Tom Holland.

About the opener:
Born and raised in rural Maine, Louisa Stancioff has emerged as a gifted writer with a cinematic eye for richly detailed, emotionally-charged character studies that grapple with the complexities of loneliness and desire, freedom and regret, guilt and forgiveness. A nomadic soul who spent stints living in Alaska, California, New York, and North Carolina before returning home, Stancioff grew up learning traditional Bulgarian music from her paternal grandfather's side of the family and reveled in singing American folk and roots tunes with her friends. Recorded with producer Benny Yurco in Burlington, VT, and following her debut single "Red Neck Yaught Club", "Cass's Song" marks Stancioff's second release under her own name, as well as her second single with Yep Roc Records, which will release her full-length debut album in 2024.