Parsonsfield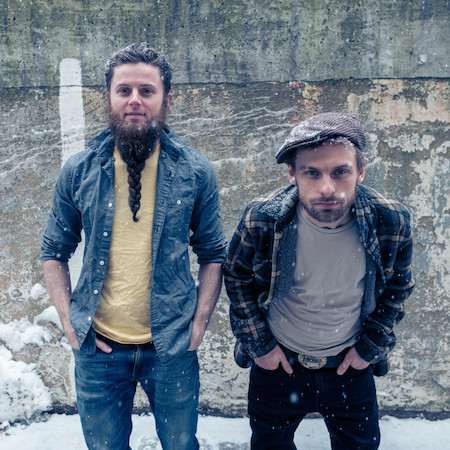 Friday, April 22, 2022
$25 Advance | $28 Day of Show
Doors 7pm | Show 8pm
Opener: Alec Spiegelman

Six years after coming together as a band of high-energy musical misfits -- too rock for folk, too folk for punk, too punk for bluegrass -- Parsonsfield found themselves standing at a crossroads. The critically acclaimed five-piece was down to just four members, and while the obvious solution may have been to simply replace their departed comrade, the group instead made the bold choice to completely reimagine their lineup and their catalog, carrying forward as a quartet with an ambitious new approach to writing and recording. The result was a genuine sonic rebirth, a wild musical awakening that brought Parsonsfield closer together than ever before and yielded their most exhilarating and adventurous record yet: Happy Hour On The Floor.

Catch Parsonsfield onstage any night and the band's joy is palpable. They trade instruments, share microphones, and shoot each other big grins. They sing in tight multi-part harmonies, their voices blending like they've been doing this together all their lives. That's because Parsonsfield is a family band, not by birth but by choice.

About the opener:
Alec Spiegelman is a musician living in Brooklyn, NY. He is a member of the band Cuddle Magic. As a sideman, on stage or in studio, he's worked with numerous creative songwriters and bands, including Amanda Palmer, Anais Mitchell, Darlingside, Okkervil River, and Pokey LaFarge. He's produced recordings with Ana Egge, Taylor Ashton, The David Wax Museum, Jennifer Kimball, Anna & Elizabeth, and the conceptual multi-media artist Jack Early. His musical-comedy project (with Kelly Roberge), Ronald Reagan – Boston's Premier 80s Pop Saxophone Duo, shared comedy stages with Eugene Mirman, Kristin Schaal, and Reggie Watts. His early musical education included lots of improvising in the jazz tradition (broadly defined), formal studies with Steve Lacy, Bob Moses, Bob Brookmeyer and Ran Blake, and a thorough (informal) grounding in r&b saxophone best-practices (a la Junior Walker) directed by Doo Wop survivor Little Joe Cook.