Don Felder - Formerly of The Eagles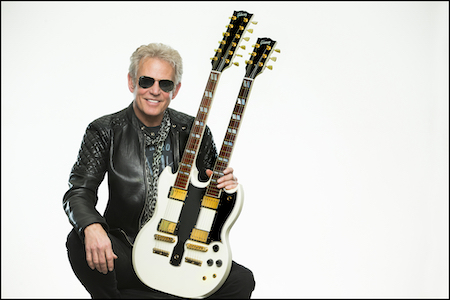 Tuesday, March 1, 2022
$76 Advance | $80 Day of Show
Doors 7pm | Show 8pm

Click here for current entry protocols.



Don Felder will be performing with a full band for this show.



Don Felder is a legendary singer-songwriter, a 1998 inductee into the Rock & Roll Hall of Fame with the Eagles, a New York Times best-selling author, and a true American rock and roll guitar hero. Felder spent 27 years with The Eagles who own the fine distinction of recording the top-selling album of all time - Their Greatest Hits (1971-1975) - which has sold over 38 million copies (and counting).

He co-wrote some of the band's biggest hits, including "Hotel California" and "Victim of Love," and became a New York Times best selling author with his autobiography Heaven and Hell: My Life in The Eagles (1974-2001). His iconic double necked guitar was featured in the Metropolitan Museum of Art's Play It Loud exhibit in May 2019 - the first major exhibition in an art museum dedicated entirely to the iconic instruments of rock and roll - and is currently on display in the Rock & Roll Hall of Fame's exhibit of the same name. He was inaugurated into the Musicians Hall of Fame and Museum in Nashville in 2016, and the Florida Artists Hall of Fame in 2017. His most recent solo album American Rock 'N' Roll (BMG) was released on April 5, 2019. For this show, Felder will perform the hits he co-penned with the Eagles or performed for 27 years with them.