Danielle Nicole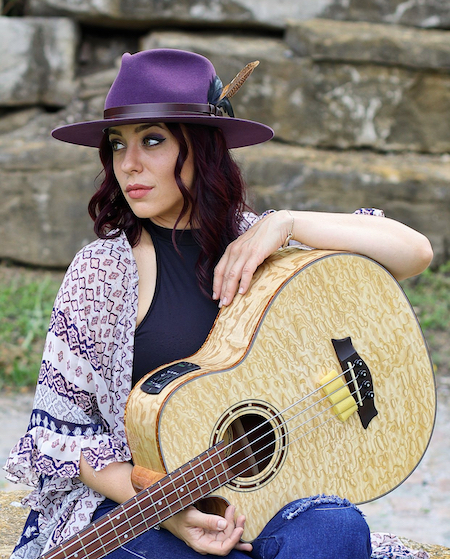 Wednesday, May 18, 2022
$28 Advance | $31 Day of Show
Doors 7pm | Show 8pm


Founding member, lead singer, and bass player of internationally acclaimed Blues/Rock band Trampled Under Foot, Danielle Nicole Schnebelen stepped out on her own in 2015 with her debut album "Wolf Den." In 2018, Nicole returned with a follow-up release via Concord Records entitled "Cry No More" garnering a 2019 Grammy Nomination for Contemporary Blues Album and 2 Blues Music Awards for Bassist and Female Contemporary Artist, among a slew of Blues Blast Music Awards and 3 Independent Blues Awards.
Nicole's "distinctive, inventive bass work"—which resulted in her becoming the first woman to win the Blues Foundation's 2014 Blues Music Award for Best Instrumentalist - Bass—"is the product of years of intensive roadwork; and although her voice draws comparisons to artists such as Susan Tedeschi, Bonnie Raitt and Etta James, it is only the feeling in which she will invoke those memories. Nicole's show, style and tone are all her own and can only be experienced."
By Nicole's side is her founding guitarist Brandon Miller of Kansas City and drummer Cameron Tyler currently hailing from Las Vegas.