Ward Hayden & the Outliers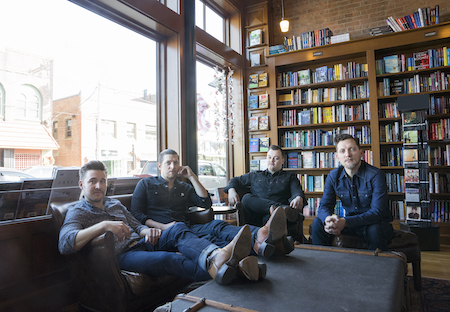 Friday, January 7, 2022
$23 Advance | $26 Day of Show
Doors 7pm | Show 8pm
Opener: The Wolff Sisters Duo



Click here for current COVID-19 Protocols.



Ward Hayden & The Outliers (formerly Girls Guns & Glory) formed as a way to break from the music so commonly found on popular radio airwaves. Hayden's foray into country music and early rock 'n' roll began with a fateful borrowing of a few of his mother's cassettes. When asked, Hayden remarks, "I was doing these long drives and there was nothing appealing to me on the radio. I was twenty years old at the time and had been through my first experiences with heartbreak and loss. When I put some of these cassettes on the player in my Oldsmobile Delta Eighty-Eight, all I could think was, "this is everything I've been searching for."
Since their formation they've barnstormed far beyond their Boston hometown, playing honky-tonks, beer joints and more recently concert venues throughout the U.S. They've amassed a loyal legion of fans along the way. The media have noticed too, including Rolling Stone, which heralds them as a "modern-day Buddy Holly plus Dwight Yoakam divided by the Mavericks."
About the opener:


Gritty and raw folk-rock outfit The Wolff Sisters first broke into the Boston music scene as an acoustic trio. With haunting harmonies and songs reminiscent of washed up wanderers on New England's salty coasts, Rebecca, Rachael, and Kat stole Boston's heart (yes, they're really sisters). Born to a poet and a musician, they grew up on the heavy realism of Dylan and Springsteen blended with the loose and loud Rolling Stones. Drawing inspiration from blues giants like Howlin' Wolf and modern storytellers Dawes, The Wolff Sisters don't fit into one genre of music. With Rebecca on acoustic guitar, Rachael on electric guitar, Kat on keys, and all three on vocals, the sisters spent years honing their sound together in an old Victorian house just outside Boston.


In 2015, the trio amplified their performance with the addition of a talented cast of rotating drummers and bass players. The band seeks to bring that loose blues, roots, and rock n' roll sound back into the forefront of the music scene.