Cracker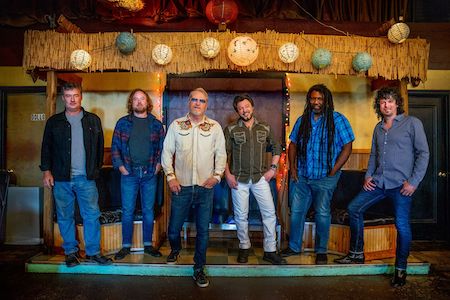 Thursday, July 13, 2023
$38 Advance | $40 Day of Show
Doors 7pm | Show 8pm
Opener: Pete Mancini

Cracker has been described as a lot of things over the years: alt-rock, Americana, insurgent-country, and have even had the terms punk and classic-rock thrown at them. But more than anything Cracker are survivors.
Cofounders Lowery and Hickman have been at it for almost a quarter of a century - amassing ten studio albums, multiple gold records, thousands of live performances, hit songs that are still in current radio rotation around the globe ("Low," "Euro-Trash Girl," "Get Off This" and "Turn On, Tune In, Drop Out With Me" to name just a few), and a worldwide fan base - that despite the major sea-changes within the music industry - continues to grow each year.

About the opener:
Pete Mancini got his start as the frontman and songwriter of Butchers Blind, a critically acclaimed rock band from NYC. In 2017 he released his debut solo album Foothill Freeway, which explored the Americana influences that were a hallmark of his former band. The album garnered rave reviews from NPR, No Depression and Newsday. His second album Flying First Class was released in 2019. Extensive tours of the East Coast, Midwest and South followed, establishing Mancini as a national artist.

In the Summer of 2020, Mancini flew down to Dial Back Sound in Water Valley MS to begin work on his third album, Killing The Old Ways. Produced by Matt Patton (Drive By Truckers) and Bronson Tew, the 10 song collection marked a significant artistic leap forward. The album was finally released in 2022 to critical acclaim and was included on several best of year lists.

Over the years, Mancini has opened for acts such as Jimmy Webb, Blues Traveler, Gin Blossoms, Southside Johnny & The Asbury Jukes, Rhett Miller, Robbie Fulks, Amy Helm, Larry Campbell & Theresa Williams, and Iain Matthews. Pete is also a member of The Famous Doctor Scanlon Band, which performs the music of Travis McKeveny.