Cracker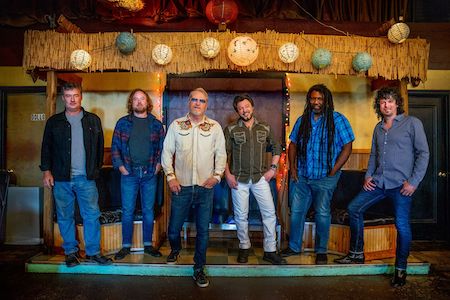 Friday, August 13, 2021
$30 Advance | $33 Day of Show
Doors 7pm | Show 8pm
Opener: Ward Hayden & Cody Nilsen

Cracker has been described as a lot of things over the years: alt-rock, Americana, insurgent-country, and have even had the terms punk and classic-rock thrown at them. But more than anything Cracker are survivors.
Cofounders Lowery and Hickman have been at it for almost a quarter of a century - amassing ten studio albums, multiple gold records, thousands of live performances, hit songs that are still in current radio rotation around the globe ("Low," "Euro-Trash Girl," "Get Off This" and "Turn On, Tune In, Drop Out With Me" to name just a few), and a worldwide fan base - that despite the major sea-changes within the music industry - continues to grow each year.

About the opener: Ward Hayden & Cody Nilsen

Ward Hayden & The Outliers (formerly Girls Guns & Glory) formed as a way to break from the music so commonly found on popular radio airwaves. Hayden's foray into country music and early rock 'n' roll began with a fateful borrowing of a few of his mother's cassettes. When asked, Hayden remarks, "I was doing these long drives and there was nothing appealing to me on the radio. I was twenty years old at the time and had been through my first experiences with heartbreak and loss. When I put some of these cassettes on the player in my Oldsmobile Delta Eighty-Eight, all I could think was, "this is everything I've been searching for."
Since their formation they've barnstormed far beyond their Boston hometown, playing honky-tonks, beer joints and more recently concert venues throughout the U.S. They've amassed a loyal legion of fans along the way. The media have noticed too, including Rolling Stone, which heralds them as a "modern-day Buddy Holly plus Dwight Yoakam divided by the Mavericks."