John Scofield Solo Guitar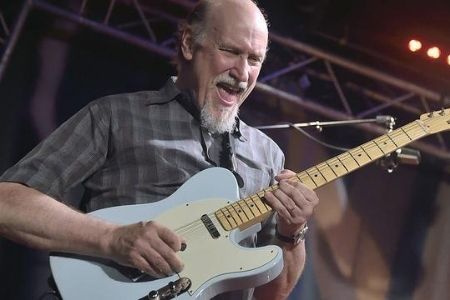 Friday, June 18, 2021
$48 Advance | $50 Day of Show
Doors 7pm | Show 8pm


Aside from being one of the principal innovators of modern jazz guitar, John Scofield is a creative artist of an even rarer sort: a stylistic chameleon who has forged a consistent, rock-solid aesthetic identity. A triple Grammy award winning artist with more than 40 recordings to his credit, Scofield has expressed himself in the vernacular of bebop, blues, jazz-funk, organ jazz, acoustic chamber jazz, electronically tinged groove music, jam band style and orchestral ensembles with ease and enthusiasm.
Affectionately called, Yankee Go Home, Scofield's latest project covers Americana/Rock hits and jazzed-out folk songs, with a few original tunes in the roots/rock/jazz vein. "I'm reconnecting with a lot of my teenaged Rock 'n Roll roots - naturally colored by my 50 years of Jazz practices," Scofield says, "For me this is a play on we "Yankees" taking up the music of our homeland." He's been working on reinterpretations of music from Leonard Bernstein to Neil Young, Buddy Holly to Stevie Wonder, and the Grateful Dead.