Uli Jon Roth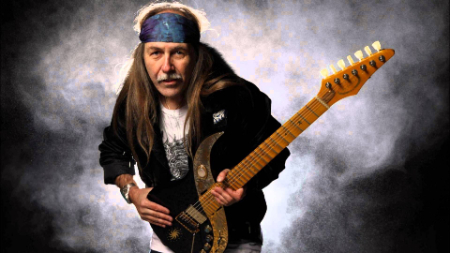 $37 Advance | $42 Day of Show
Doors 7pm | Show 8pm
**This performance has been cancelled. Orders paid by credit card will be automatically refunded. For those who paid with cash, please contact the box office at 508-324-1926.**

The musical career of guitar virtuoso Uli Jon Roth spans an amazing five decades. As an artist, Uli is a phenomenon and his unique set of artistic talents has gained him an international reputation as a musical visionary and innovator early on in his career. Having not only explored the world of rock music with the Scorpions and written symphonies for orchestras, Roth has recently come full circle to re-connect with his roots.

This time, the trail blazing German-born guitar genius of Scorpions fame presents us with a very different way of experiencing his music. Supported by an integrated multi-media show, Uli will fire on all cylinders simultaneously like a passionate scientist who is totally dedicated to his unrelenting quest for manifesting beautiful music with the power to be uplifting, inspirational and spellbinding.

The choice of music for INTERSTELLAR SKY GUITAR is inspired and guaranteed to create an exciting journey through Uli's intriguing musical world. The journey crosses over from both classical and baroque master pieces - such as Vivaldi's Four Seasons and Mozart, Bach and Beethoven - to new music by Uli written for his 9-string Flamenco Sky Guitar as well as excerpts from a new Sky Guitar Concerto. The concert finishes with several pieces from Uli's Scorpions and Electric Sun days, complete with exciting new orchestrations and different arrangements.

Uli's signature tool of expression is the legendary Sky Guitar which he invented and on which he will perform. These stunningly designed six-octave instruments have a far greater tonal range than traditional guitars, allowing Uli to equal the range of the violin and the cello. The main star of the collection is the stunning state-of-the art Excalibur 7-string Sky Guitar and the new 9-String Flamenco Sky Guitar, for which Uli has recently written a whole series of beautiful new pieces and which he will showcase for the first time on this tour.

This epic musical journey is bridging the creative worlds of classical, ethnic and rock music in an unprecedented way. Experience the pinnacle of great guitar playing of the first order and allow yourself to be transported into other dimensions of music on Starship Uli.