Live Stream: The Breakers - A Tribute to Tom Petty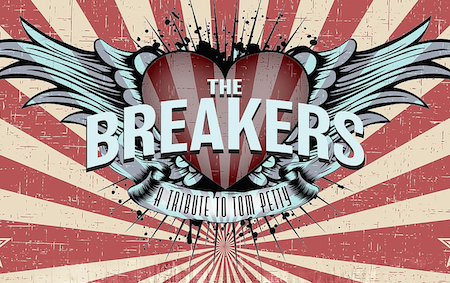 Live Stream Concert Series


Enjoy a live concert from the comfort of your own home! Every Friday night at 8pm, tune in to our
YouTube channel
for a live streamed concert. The shows are free to watch, but donations are appreciated and will be split 50/50 between the Narrows Center and that night's artist(s). Interested in making a donation? Visit our
PayPal
or Venmo us at @Narrows-Center.
About The Breakers:

The Breakers are a no-frills rock band who meticulously encompass the Tom Petty sound and musically establish an emotional connection with the crowd that's palpable. When asked why they didn't take the impersonation and prop-driven approach, founder Tom Smith says "we wanted to approach the tribute genre as a true live band, and in (lead vocalist) Chris Chartier we have what no one else has - the most genuine sounding Petty experience in the country."
The members of the Breakers all come from a background of recording and touring with original bands and perform the music of The Heartbreakers with the same passion and dedication. They have paid tireless attention to detail to each and every song which appeals to both casual and diehard Tom Petty fans alike. Since the fall of 2018 when Tom Smith, Chris Chartier, Evan Smith, Rick Hiller, Tom Booth, and Steve George joined forces, they have been practicing and honing their sound. In May 2019, they posted a homemade video compilation to YouTube which in three months has over 5k views. Playing to an emotional and packed house, their debut show at The Newport Blues Cafe in August was a resounding success. The Breakers are currently booking venues through-out New England and the east coast. If you want to experience Tom Petty & the Heartbreakers music there's only one band that can deliver that sound authentically...The Breakers.