*CANCELLED* Amy Helm Band & Brian Dunne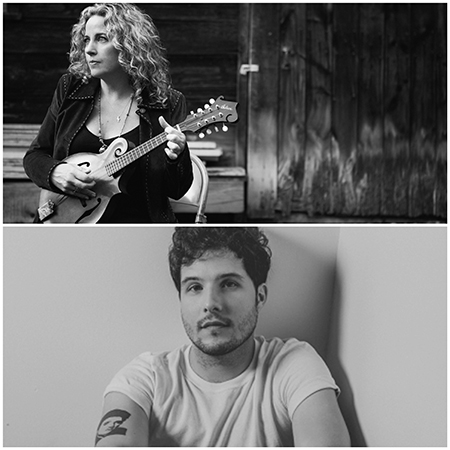 A Benefit for the Westport River Watershed Alliance

$55 Advance | $60 Day of Show
Doors 5pm | Show 5:30pm
**This performance has been cancelled. Orders paid by credit card will be automatically refunded. For those who paid with cash, please contact the box office at 508-324-1926.**

Narrows Center for the Arts and Westport River Watershed Alliance Presents Amy Helm Band & Brian Dunne


This outdoor event takes place at the Westport Rivers Vineyard 417 Hixbridge Road, Westport, MA. In case of rain, this concert will take place on Sunday, July 12th. We will notify all buyers by Saturday, July 11th at 1pm. Tickets are non-refundable.
Amy Helm
sought what she calls a "circular sound" for her new album. It's a well-rounded one, one marked by streaks of Americana, country, blues, and gospel, and the kinds of four-part harmonies that can burst open a melody and close the loop of an octave. And sentimentally, it's a sound that represents the feeling of community.
A lifelong musician and music-lover, Helm's parents —The Band's legendary drummer and singer Levon Helm and singer/songwriter Libby Titus — guided her training and influences. She later became a founding member of the alt-country collective Ollabelle and served as a backing musician in her father's Midnight Ramble Band.
While
This Too Shall Light
is only Helm's second album under her own name, it serves as a comprehensive portrait covering her life's journeys and recoveries; They're the stories that, no matter where they take her, seem to end and begin in the same place like a circle.
Brian Dunne
writes with a cinematic eye for detail here, offering up fully fleshed out character studies and immersive vignettes that capture the kind of small, seemingly inconsequential moments that only later reveal their profound and lasting impacts. It's an approach that calls to mind everything from Jackson Browne and Tom Waits to Jonathan Richman and Chrissie Hynde, and the result is a blend of black humor and probing introspection that sounds at once vintage and modern, familiar and foreign, hopeful and fatalistic.