*Sold Out* Marc Broussard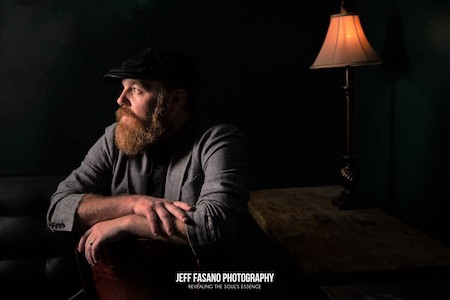 Wednesday, April 12, 2023
$48 Advance | $50 Day of Show
Doors 7pm | Show 8pm
Opener: The Nicotine Dolls

Long hailed as a powerhouse vocalist and king of Bayou Soul, Marc Broussard is altering his iconic recipe of classic soul, R&B, & blues with the help of renowned blues rock guitarist Joe Bonamassa, on his new album S.O.S. 4: Blues For Your Soul. Produced by Bonamassa, who contributes mesmerizing guitar solos on four tracks, alongside longtime collaborator Josh Smith, it is a stunning collection of soul and blues classics plus one Broussard original. S.O.S. 4: Blues for Your Soul is the fourth volume in Broussard's ongoing philanthropic album series, available via Bonamassa's own Keeping the Blues Alive Records.

With the burning teamwork of Broussard-Bonamassa and all the players on the album, each of the twelve tracks speaks to the deepest part of the soul. Whether it's Son House's "Empire State Express," Johnny "Guitar" Watson's "Cuttin' In," Bobby Blue Bland's "I've Got to Use My Imagination" to Howlin' Wolf's "I Asked for Water" and the sole Broussard original, co-written with Josh Smith and Calvin Turner, "When Will I Let Her Go," S.O.S. 4: Blues for Your Soul is a remarkable achievement and provides a captivating showcase for Broussard's muscular and passionate singing.

Created with an idea for raising funds to help our country's underprivileged youth, S.O.S. 4: Blues For The Soul arrives with a double wallop: great music for a great cause. Thanks to Broussard's generosity, a significant portion of proceeds from this Save Our Soul album will be donated to Keeping the Blues Alive Foundation to support youth rehabilitation through music. This includes a partnership with Guitars Over Guns, a Miami-based nonprofit that offers students from the most vulnerable communities a powerful combination of music education and mentorship.

The son of Louisiana Hall of Fame guitarist Ted Broussard of "The Boogie Kings," Broussard nurtured his musical gifts at an early age in the vibrant Lafayette, Louisiana music scene. After releasing a highly successful independent E.P. at age 20, Broussard made his major-label debut with Carencro. The album featured the breakout hit "Home" and catapulted him into the national spotlight. NPR cited, "His music radiates soulful Louisiana blues, but his songs blend those influences with raucous rock 'n' roll to create unique and infectious music." Washington Times hailed, "Few modern voices are as powerful as Marc Broussard's soulful, Bayou-bred baritone."

Broussard released multiple albums with major labels over the last ten years before returning to his independent roots with several acclaimed original recordings and charitable cover albums via his S.O.S. Foundation (Save our Soul).

About the opener:
Nicotine Dolls is a NYC-based Pop/Rock band formed in 2017 with lead singer Sam Cieri, Guitarist John Hays, Bassist John Merritt, and Drummer Abel Tabares.

The band has been steadily releasing singles and EPs since 2019. They have built a devoted and strong base through their successful Social Media engagement. The band's most recent release "What Makes You Sad" was able to garner over 19k Pre-Saves and opened at #5 on the iTunes all Genre chart.