NRBQ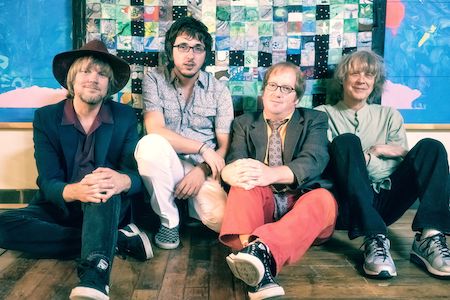 Friday, August 25, 2023
$38 Advance | $40 Day of Show
Doors 7pm | Show 8pm

NRBQ is Terry Adams, Scott Ligon, Casey McDonough, and John Perrin. "NRBQ", which stands for New Rhythm and Blues Quartet, has often been called a national treasure, which may be why the band's music has attracted legions of devoted fans worldwide, including Jimi Hendrix, Elvis Costello, Penn & Teller, Doc Pomus, R.E.M., SpongeBob SquarePants, Michael J. Pollard, Ian McLagan, Steve Earle, Drew Carey, and Nick Lowe, among many others.
NRBQ songs have
inspired cover versions by Bonnie Raitt, Los Lobos, Darlene Love, Dave Edmunds, She & Him,
Widespread Panic, Yo La Tengo, and more.
The group served as the unofficial "house band" for The Simpsons for Seasons 10-12. They
appeared as zombies in George Romero's movie Day of the Dead. They have appeared at the
Berlin Jazz Festival, the Grand Ole Opry, and Wilco's Solid Sound Festival. In their 50+ year
career, NRBQ has released almost as many albums, including a series of critically acclaimed
titles in the past decade, among them Keep This Love Goin' (2011), Brass Tacks (2014), and the
5-disc, 50-year retrospective, High Noon (2016). Of the brand-new studio album Dragnet,
released at the end of 2021, Bill Bentley in Americana Highways says, "They play with such
startling and powerful simplicity, a style that must be earned and not learned," while Uncut
says, "[it's] as though the history of 20th-century popular and unpopular music has gone
through thorough, playful distillation."