Pousette-Dart Band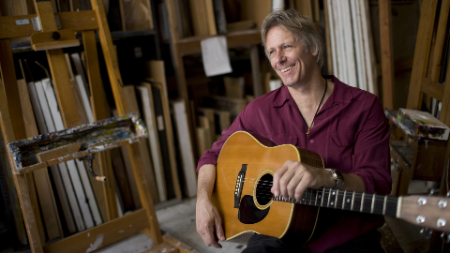 Saturday, August 28,2021
$31 Advance | $36 Day of Show
Doors 7pm | Show 8pm
Opener: Kevin Connolly

All tickets for the original date(s) will be honored for this new date.

Jon Pousette-Dart is best known as an American classic and folk rock songwriter, musician, and performing artist. Growing up in Suffern, NY with a household of artists, including his father, grandfather, and sister, he separated himself by picking up a guitar at the age of 10 and mapping out a life in music before he ever attended a little league game. Since then it's been a long and well-traveled road in the world of music.

Jon has released 10 albums to date, which includes both the Pousette-Dart Band and solo albums.

About the opener:
Writing and performing for over thirty years, Kevin Connolly has carved out his own way of writing American songs and earned a reputation as a passionate performer. Connolly has toured extensively in the U.S. and Europe while maintaining a strong presence and tie to his New England roots. Working the college and coffeehouse circuit solo, Kevin has also played major festivals including Newport Folk, SXSW, Kerrville Folk and Bumbershoot. He has opened up for a long list of notable artists including Indigo Girls, Huey Lewis, Todd Rundgren and Joan Osborne. Kevin's songs have also appeared on network television shows and in major motions pictures as well as independent films.

Raised on Boston's South Shore, Kevin comes from a musical family with composer/brother Jim Connolly, a fixture of the West Coast "New Music" scene. Early influences like John Prine, Tom Waits and Bob Dylan remain inspirations and guiding forces. Writing descriptive songs that capture something about regular life in America today has been a running theme and preoccupation.