Manel The Island Man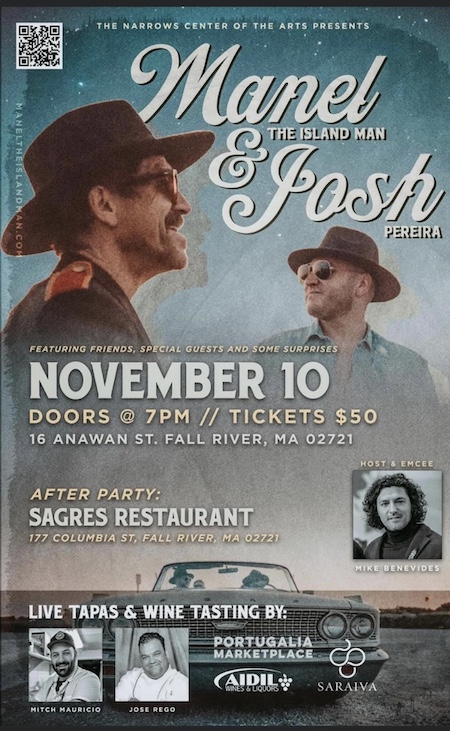 Friday, November 10, 2023
Doors 7pm | Show 8pm
$50

Tapas, wine tasting and music hosted by Michael Benevides


Hailing from Sao Miguel, Azores, Luso-American rocker Manel (The Island Man, Manel Dos D'Alma, Manuel Placido), infuses the cultural elegance of Portuguese heritage with free-spirited rock and roll.
Boasting the likes of Bob Dylan, Tom Petty, and Pink Floyd – Manel has gained notoriety on stages around the globe for his sultry voice, melodic craftsmanship, and unmistakable charisma.
From Lisbon and Montreal to Boston and San Francisco, Manel's music speaks to the soul and embarks listeners on a journey of Peace, Love, and Understanding.