Liz Longley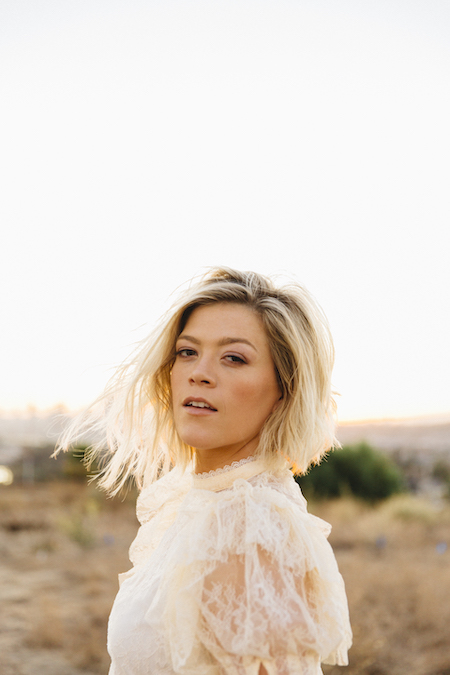 Saturday, April 8, 2023
$30 Advance | $33 Day of Show
Doors 7pm | Show 8pm
Opener: Brian Dunne

Best known for her stop-you-in-your-tracks voice, Liz Longley is an accomplished singer-songwriter based out of Nashville, TN. With her deeply emotional music, Longley has earned accolades from some of the most prestigious songwriting competitions in the country, including the BMI John Lennon Songwriting Scholarship Competition.

Her self-titled debut album received critical acclaim, being described as "something more; a cleverness, a wit and a mix of musical styles" (Dallas Morning News) and "stunning" (HuffPost). Her follow up album Weightless, released in 2016, was praised as "a thing of beauty" (Pop Dose) and "packed with instantly memorable pop rock songs…" (Popmatters).
The Berklee College of Music grad worked alongside 5-time Grammy-nominated producer, Paul Moak, on her much awaited sixth album, Funeral For my Past. The journey of her self-release made music industry headlines when her devoted fanbase raised over $150,000 to help her purchase the rights to and independently release the album. Longley became the #4 most funded solo female musician in Kickstarter history – a story covered by Billboard Magazine.
Embraced by the press and music fans alike, Funeral For My Past was described as a "…stunning new album!" (Forbes), "…from Americana to gospel-flavored soul to shimmering pop anthems" (Billboard), and included in "100 Albums Released in 2020 to Put on Your Radar" (Newsweek). The Nashville-based musician has found a loving give-and-take with listeners: Longley shares her music with the world, enriching fans' lives, and in return, they provide her with the means necessary for her to make music on her own terms.

About the opener:
Born and raised in Monroe, NY, Brian Dunne learned to roll with the hits when he moved to NYC roughly a decade ago, barely scraping by at first as he forged his early career one hard-fought show at a time. Far from beating the ambition out of him, the city only sharpened his skills and thickened his skin, and in the years that followed, he would go on to release a trio of widely respected albums, share bills with everyone from Cat Power to Caroline Rose, and earn praise from the likes of Rolling Stone, who hailed "Chasing Down A Ghost" from his most recent album, 2020's Selling Things, as "a stunner." In 2021, Dunne landed an unexpected hit in the Netherlands with "New Tattoo," a standalone single that reached #2 on the Spotify Viral 50 and landed him on a slew of Dutch national TV and radio programs. Within months, Dunne had released his first album in the country and was onstage at Amsterdam's Ziggo Dome, where he was invited to perform for an audience of 17,000.