Pousette Dart Band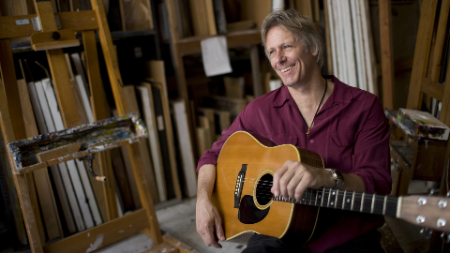 Friday, August 19, 2022
$33 Advance | $36 Day of Show
Doors 7pm | Show 8pm

Opener: Lisa Bastoni
Jon Pousette-Dart is best known as an American classic and folk rock songwriter, musician, and performing artist. Growing up in Suffern, NY with a household of artists, including his father, grandfather, and sister, he separated himself by picking up a guitar at the age of 10 and mapping out a life in music before he ever attended a little league game. Since then it's been a long and well-traveled road in the world of music.
Jon has released 10 albums to date, which includes both the Pousette-Dart Band and solo albums.
About the opener:

Singer-songwriter Lisa Bastoni is a 2019 Kerrville New Folk Winner, and is a 2019 & 2020 Boston Music Award nominee (Folk Artist of the Year). Her new album, How We Want to Live (September 2019), chronicles life changes, including songs about the dissolution of her marriage and learning to live a new normal -- but more than anything, it finds the songwriter diving deeper into the life she craves.
How We Want to Live, produced by award-winning songwriter/producer/multi-instrumentalist Sean Staples, features guest performances by Mark Erelli, Rose Cousins, Lula Wiles and Naomi Sommers.
Lisa Bastoni has shared the stage with Lori McKenna, Little Big Town, Arlo Guthrie, Regina Spektor, The Secret Sisters, Teddy Thompson, and many more.