Chris Smither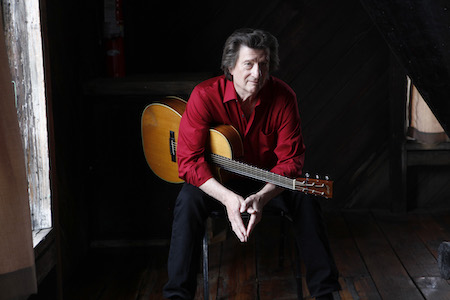 Friday, January 21, 2022
$33 Advance | $36 Day of Show
Doors 7pm | Show 8pm



Click here for current COVID-19 Protocols.



Songwriter. Guitarist. Bluesman. Interpreter. Touring musician. For over 50 years. Chris Smither is an American original. It's his effortless, rippling guitar ("one-third John Hurt, one-third Lightnin' Hopkins and one-third me") that is distinctively Smither and his particular genius to reimagine the acoustic blues as a vehicle for rich, philosophically complex lyrics. His songs offer a commentary on the human condition that only Chris Smither can put pen to. These songs pull from deep in the soul that make for a kind of reflection, a timeless introspection.
Fans from around the world continue to fill concert venue after concert venue eager for the galvanizing ride of a Chris Smither concert. Reviewers including the Associated Press, NPR, MOJO, and The New York Times agree that Chris remains a significant songwriter and an electrifying guitarist as he draws deeply from folk and blues, modern poets and philosophers. More From The Levee continues to showcase Chris Smither's extraordinary effect; that strength compounds strength, leaving the listener feeling touched by grace, or an almost otherworldly wisdom.