Southside Johnny & The Asbury Jukes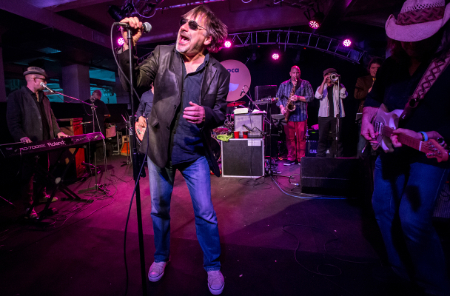 Thursday, November 2, 2023
$78 Advance | $80 Day of Show
Doors 7pm | Show 8pm

Southside Johnny & The Asbury Jukes emerged from the New Jersey shore scene in 1974, and though they carried over a significant influence (and some key personnel) from Bruce Springsteen & the E Street Band, the Jukes evolved as more of a white R&B horn band in the Memphis Stax Records tradition. Organized by singer John Lyon, guitarist/songwriter Steve Van Zandt (who decamped for the E Street Band in 1975, but continued to produce, manage, and write songs for the Jukes) and Richie Rosenberg, the band is well known for high-energy shows and no-holds-barred songs, including "I Don't Wanna Go Home," "Havin' a Party," "The Fever," "Talk to Me," "Trapped Again," and "This Time It's For Real."

Still tinged with the exuberant rhythm and blues feel that is the Jukes' trademark, and loaded with the driving sound of the legendary Jukes horn section, Southside Johnny and the Asbury Jukes continue to expound their signature Jersey Shore sound – all for the sheer joy of it.